What are Calico Critters?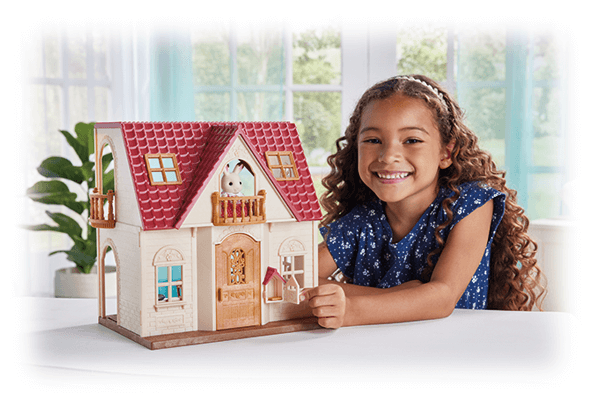 Calico Critters is a line of miniature animal figures, with homes, furniture and accessories. The animal figures are unique because they are made of a special flocked material that gives them an endearing quality. They were introduced in Japan in 1985 and are distributed worldwide. Calico Critters are sold as families, with Mothers and Fathers, sisters, brothers and babies. The homes and furniture are quite life-like are have incredible detail. The Critters live in the community of Calico Village. All the citizens in Calico Village have hobbies and jobs. The underlying theme is giving, friendship and happiness. Calico Critters are wholesome, never trendy.
Calico Critter Brand Statement
Calico Critters of Calico Village are timeless, classic toys that delight children and promote wholesome family values. These award-winning miniature animals and their life-like environments have inspired the imagination and creativity of countless children all over the world.
Why Buy Calico Critters
Wholesome
Calico Village is a happy place, surrounded by all the beauties of nature. Every critter has a special role in the community- just like the real world! Calico Critters reinforce traditional values of family, friendship, sharing and togetherness.
Unique Designs
Calico Critters are designed with remarkable attention to detail. The critters are fully poseable and are made using a unique soft-flocking process, which gives their "fur" a smooth, velvety texture. All are dressed in outfits designed for each individual character. Their homes, furniture and accessories have lots of functioning parts and real-life detail.
Loveable & Collectible
The Calico Critters brand has won several awards, including the Oppenheim Toy Portfolio Platinum Award. Adorable new families and environments continue to be introduced every year, and Calico Village remains a magical world of imagination for collectors of all ages.